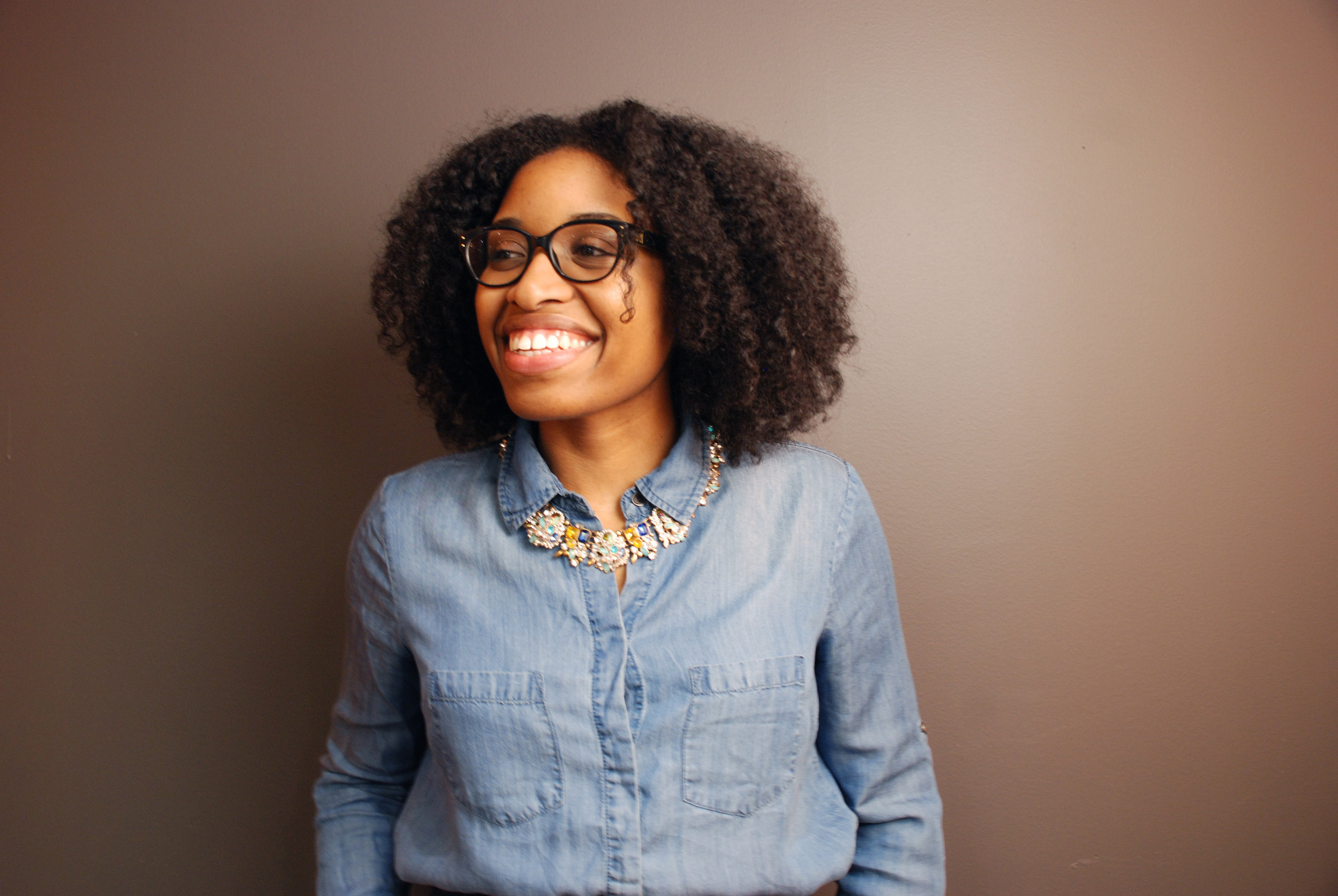 #BossMagic-Vibing Out with Diamond Greer
By Danielle Echols
As an organization, we are always encountering people who are innovative with their careers. Diamond Greer is definitely one of those people. She is a business professional, thought leader, and catalyst for social entrepreneurship from the Southeast Side of Chicago. Diamond graduated from Northwestern University with a mission unlock the potential of those around her.
In 2015, she founded Let's Vibe LC3, a design firm focused on closing the global leadership and equity gap through human-centered experiences. According to their website, she and her team create "experiences to connect and develop you, empower you, empower the organizations that attract and retain you, and build accountability in life and at work." Through their experiences, Let's Vibe hopes to encourage women to manifest and craft their futures. When she is not hosting one of the Let's Vibe experiences, she can be found writing poetry.
Recently, Diamond talked with Design Dance about her definition of success and what being a "vibe woman" truly means.
How do you define success?
It's a journey with moments that cause you to pause and go "Oh, snaps! That was dope!" or "Hmm, what can I learn from this?" It is not a destination; it's a compilation of moments of actualizing an idea or goal and also moments of WTFs. Success is learning, owning more and more of yourself, and getting closer to trusting your true voice to direct your purpose in life. That's how it's defined for me.
What was the inspiration behind Let's Vibe?
We (her team) transitioned both to college and out of college, and we found that there were no road maps for our next steps and barely any resources to effectively take the next steps at this stage in our lives. Oh, and globally? This was also the case; there was a serious gap in leadership and equity for women. As women of color on a mission to actualize our goals in work and life, we needed guidance or at least a space to figure it out. We wanted to connect with our peers to our share stories, gain access to resources to turn our ideas into tangible next steps, and thrive in an ecosystem as intersectional and fluid as possible that's focused on our development. So, we created it. Positive vibes and all!
What type of events do you produce?
We go beyond the box of "events"; we produce human-centered experiences that inspire. Each Let's Vibe experience creates a brave space for connection, creativity, and workability. From online ideation sessions to in-person workshops to downloadable content, each experience creates the possibility of actualizing an idea or goal for life and career.
How do you feel you are working to empower women?
We are working to empower women by (1) providing the platform to connect, inspire and develop while enabling them to manifest their 'now' and craft their 'future'; (2) providing the space to define ourselves on our own terms and have our work follow; and (3) providing individuals and organizations with the tools necessary to begin to bridge the global leadership and equity gap.
Who are some people that inspire you?
My sister and my Mom, Oprah, Shonda Rhimes, Tracee Ellis Ross, Ce Cole Dillon, Barnor Hesse, Tim Schwertfeger, my Vibe women...and a bunch of others for every mood I'm in and every space I occupy.
What's your "vibe" for the year?
Owning my #BossMagic and it holding me accountable.
What is a suggestion you have for a young person, especially a woman who is trying to be assertive in business?
Decide. A wise mentor of mine once told me that deciding is better than not deciding and later regretting that your decision was no decision. You have to own your decision and prepare for what happens next. In business, decide. Then, prototype and do. Unapologetically. Give yourself permission. Period.
Recently, Diamond was named one of the Chicago Scholars 35 Under 35. Diamond will be speaking at our Acceptance Tour in Chicago on Monday, June 26th. For more information on Diamond and Let's Vibe, click on the links below.
Facebook: @letsvibehq
Instagram:@msdiamondg @letsvibehq
Twitter: @msdiamondg