Who We Are
Design Dance a community dance education company increasing access to the arts for over 1500 K-12 students annually. Our programming is designed to build courage, connection, and self-awareness and through a dedication to collaboration our program is constantly evolving to offer high quality dance education that aims to meet the needs of the communities we serve. Each student, regardless of ability level, is given the tools to better express themselves and tell stories through movement and performance. Many Design Dance programs also incorporate arts integration, using movement to further core curriculum learning objectives in science, literacy, and social studies.
All Design Dance classes teach Social-Emotional Learning (SEL) through dance. Learn more about SEL!
How We Began
In 2008, Debra Giunta started Design Dance to simply bring dance to more kids in her home city of Chicago. Starting with a $100 contribution from a friend and a teaching team of one she proudly launched with her first class of 3 super excited pre-school tap dancers. While Debra's dance background was rooted in traditional training at top Chicago dance studios, she soon realized that dance education had the power to teach more than high kicks and pirouettes - creative movement was a powerful tool for encouraging healthy child development.
Since then, the company has grown to a team of over 40 dance education professionals, bringing classes to hundreds of K-12 classrooms. We've watched our community of over 1500 students annually overcome anxiety, improve their school work, grow healthy relationships with their peers, and build healthy habits by discovering the simple joy of movement. You can learn more by watching Debra's TEDx Talk.
Why Does Dance Belong In Schools?
Dance education is a highly effective tool for instilling social-emotional wellness by teaching: self-awareness, self-management, social-awareness, relationship building, and responsible decision making. In addition, community arts programs bring families and community stakeholders together through live performance and build empathy through authentic expressions of shared experiences. You can learn more about how dance reaches SEL goals here: http://www.designdance.net/social-emotional-learning.
Programs We Offer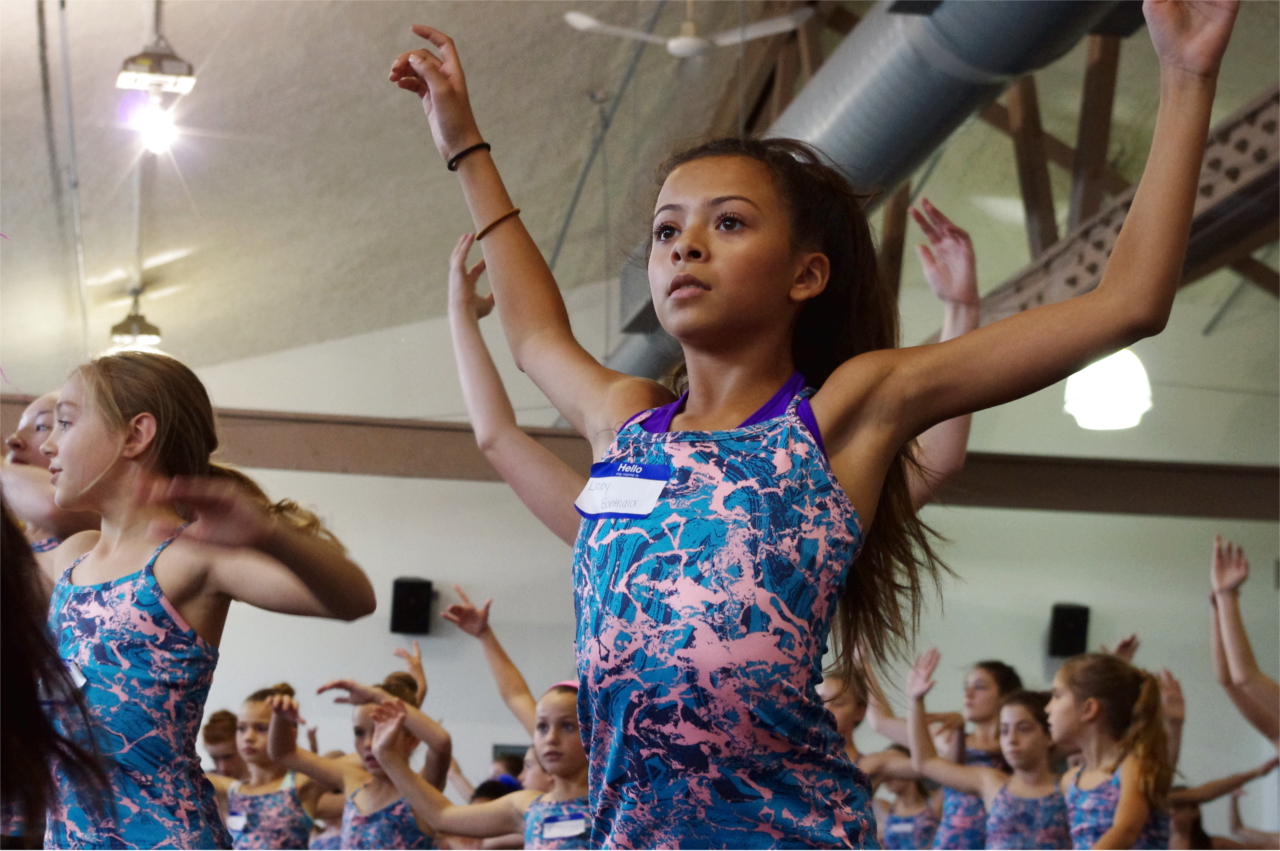 Design Dance offers three types of programs:
Community partnerships. Through a partnership with Chicago Park District since 2009, Design Dance offers low cost dance classes to 250+ students ages 2-10 each year. Our current residencies are at Chase Park and Jesse White Community Center. You can view a complete list of community center classes here: www.designdance.net/classes.

After-School Programs. Design Dance offers over 40 classes per week after-school for PK-12 students. After-school programs include: ballet, hip hop, modern, tap, jazz, latin, breakdance, folk dance and ballroom. Most after-school class offerings can be viewed here. If you don't see your school listed there, reach out to us at info@designdance.net for more information.

In-School Residencies. Through collaboration with classroom teachers, Design Dance teaches standards-aligned curriculum based programming that uses dance to enhance academic performance in science, literacy, and social studied. You can view our complete listing of residencies here.
Design Dance currently serves 1500 students annually through our partnerships with schools, community centers, and organizations.
During the 2016-17 School year…
250 students received 50% reduced cost programming through our partnership with Chicago Park District, 1050 students received free programming funded through our partnership with Ingenuity, 200 students received free workshops through our partnership with Communities in Schools of Chicago, and 100 students received free programs through our institutional partnerships with Chicago Childrens Museum, Adler Planetarium, Art Institute of Chicago, and the Hull House Museum. The 2017-18 school year is projected to serve at least 15% more students at low or no cost to families.
Neighborhood Reach
Our partners are located in the following neighborhoods: Lakeview, Old Town, North Center, Chicago Loop, Park West, West Ridge, Ravenswood, West Town, Edgewater, Roscoe Village, Near North, Logan Square, Portage Park, Albany Park, Austin, Irving Park East, Ashburn, Humboldt Park, East Garfield Park, Groveland Park, Gage Park, Engelwood, North Mayfair, Armour Square, Galewood, East Garfield Park, Garfield Ridge, Rogers Park, Chinatown, South Austin.
Current Partners
Design Dance is able to provide sustainable, accessible programs to Chicago families through thriving partnerships with the following organizations and institutions:
The Chicago Park District, Chicago Public Schools, Chicago International Charter Schools, Acero Schools, Communities in Schools of Chicago, The Art Institute of Chicago, The Chicago Children's Museum, The Adler Planetarium, Jewish Community Centers of Chicago, Right At School.
Want to bring dance to your local school or community center? Give us a holler at info@designdance.net or call 312-361-0864 and we'll do all we can to bring dance to your community!